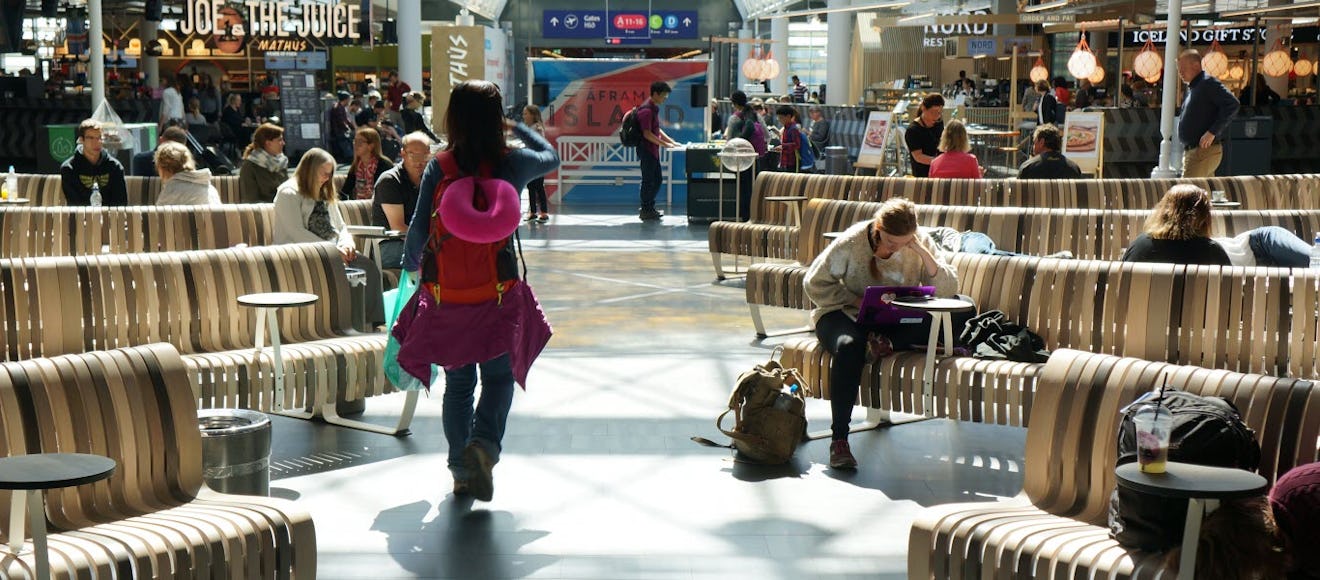 Leveling up the Airport Carbon Accreditation Certification
This webinar, hosted by Klappir and AIM, targets some of the challenges of the aviation industry's drive towards sustainability and how technology can mitigate some of them. The webinar will show how Klappir's cloud based solution can be leveraged to manage, measure and monitor emission sources, and reporting of them. Furthermore, how it supports airport operators in the certification process for the Airport Carbon Accreditation. 
The course covers:
- Emissions sources inventory tracking and monitoring
- Daily carbon emissions calculations and evidence of emissions reduction steps
- Consistent and transparent GHG accounting and reporting over time
- Deep diving analytics for rapid discovery of excess consumption
- Scope 1,2,3 emissions data in convenient graphs and tables for easy distribution to organisational stakeholders
- KPIs customizable to meet airport specific targets and goals
For whom:
Airports maintaining or striving for the Airport Carbon Accreditation Certification at all levels:
- Mapping
- Reduction
- Optimisation
- Neutrality
Instructors:
Christo Brown - International Sales and Marketing at Klappir.
Sigþór Samúelsson - Founder and manager of AIM; experienced leader with a demonstrated history in the aviation industry providing mission critical software solutions.
About Klappir and AIM
AIM and Klappir have joined forces to bring Klappir's unique carbon emissions accounting and sustainability platform plus advisory expertise to the aviation industry in support of ongoing industry initiatives aiming towards a greener future.  
Klappir [www.klappir.com] Klappir Grænar Lausnir hf. is an Icelandic software development and advisory services company. Klappir's cloud-based solutions have been in design and development since 2014 and include carbon emissions accounting, digital maritime logbooks, environmental management and corporate social responsibility reporting. Klappir's 350+ satisfied customers around the world use our solutions for compliance and business strategy. The domestic market, making up a majority of the customer base, is a robust digital ecosystem of Icelandic companies and their suppliers/services that together better manage our shared resources. 
AIM (www.aim-solution.com) provides operational software and services for airport operators, airlines, and ground handlers. AIM´s cloud based platform adds digital continuity, situational awareness and transparency with the modular Service Management, Resource Management & Optimisation, and GSE Management.
Register now, as seating is limited.
Tuesday 17.11.2020: 10:00 to 11:00 GMT and 16:00 to 17:00 GMT
Thursday 19.11.2020: 10:00 to 11:00 GMT and 16:00 to 17:00 GMT
Language: English
Location: Webinar
Type:  Introduction to digital management of Carbon emissions accounting and reporting.
Cost: Free